So I finally started spinning and got it to look decent!! I starting trying again a few months ago and I am just now REALLY getting into it. Here is my first try once I got my spinning to be more even. You can see how it's fairly thin.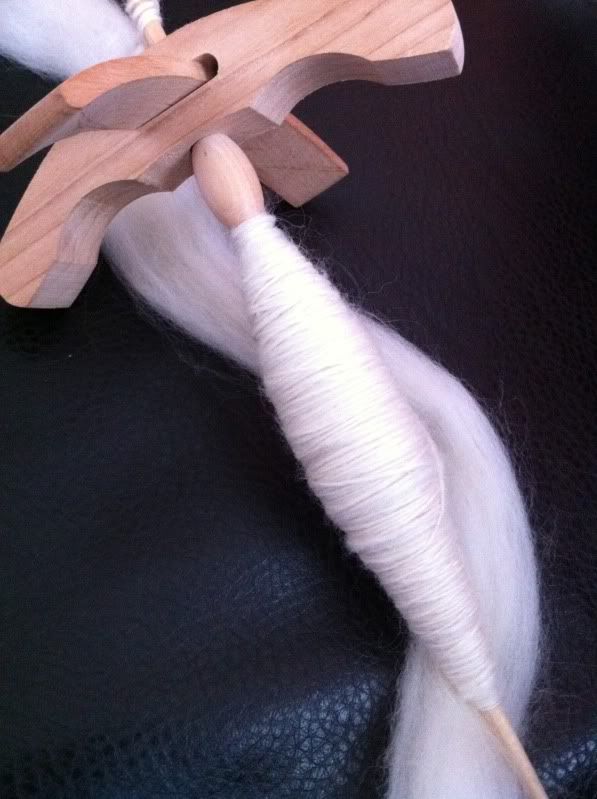 I plied it and it became this:
It's 16 wpi so it's a heavy fingering weight. It's about 52 yards. I can't decide what to make with it. Any ideas? All are welcome!! Here are a couple pics of the first skein I finished.
After that I re-spun a single I'd made from some roving I got on Craigslist AND I made another single on my newest spindle (below) and I'm planning on plying them this coming week once I find a box that I can fit my spindles in without them falling out of the holes so I don't lose any of my singles in a plying accident, lol.
These are both of the spindles. I finished the spinning and both are about lace weight singles, tightly spun so it should be a light fingering when it's plied. Here's hoping!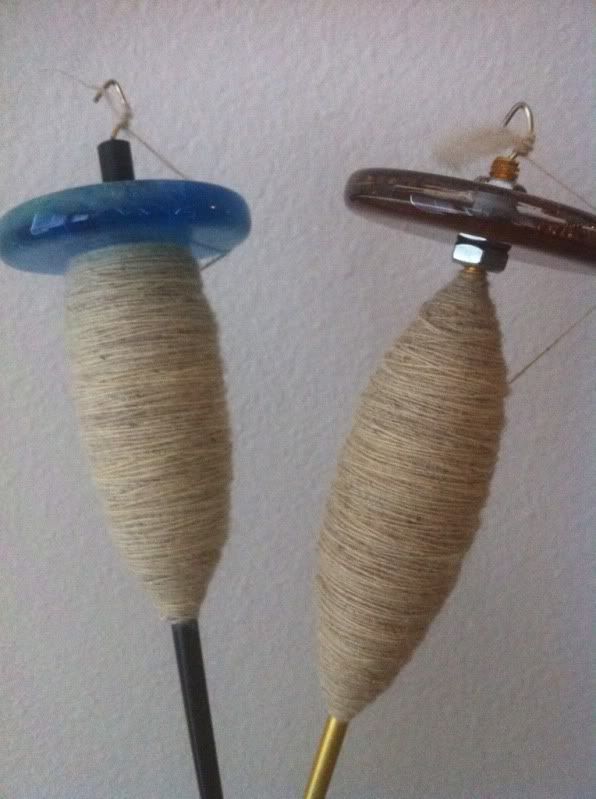 I got a new spindle because I could NOT pass it up! It's a Golding Tsunami purpleheart. Isn't it gorgeous?!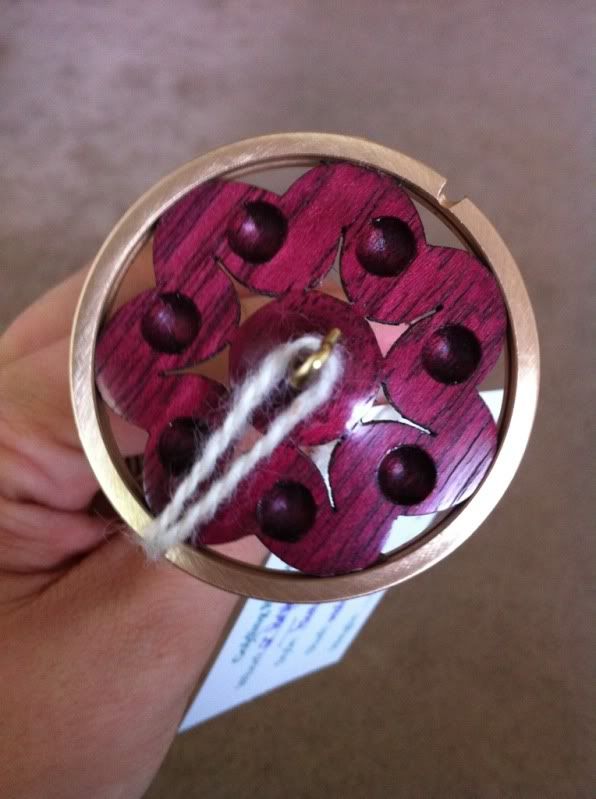 Had to start spinning as soon as I pulled it out of the box. I started spinning a sample of alpaca mixed with mystery wool I guess it is. It was given to me from a friend that taught me how to make a plying ball to ply my first skein of yarn. I thought I didn't know how to ply but it turns out I DID know how to ply and I'd done it right...but I hadn't been putting enough twist in my yarn so it didn't come out plied as tightly as I wanted it for my first yarn which isn't pictured here. Go figure!
This is the finished single. I'm going to ply it tonight to tomorrow. We'll see how I feel after I finish blogging ;) Finished pics tomorrow hopefully!!